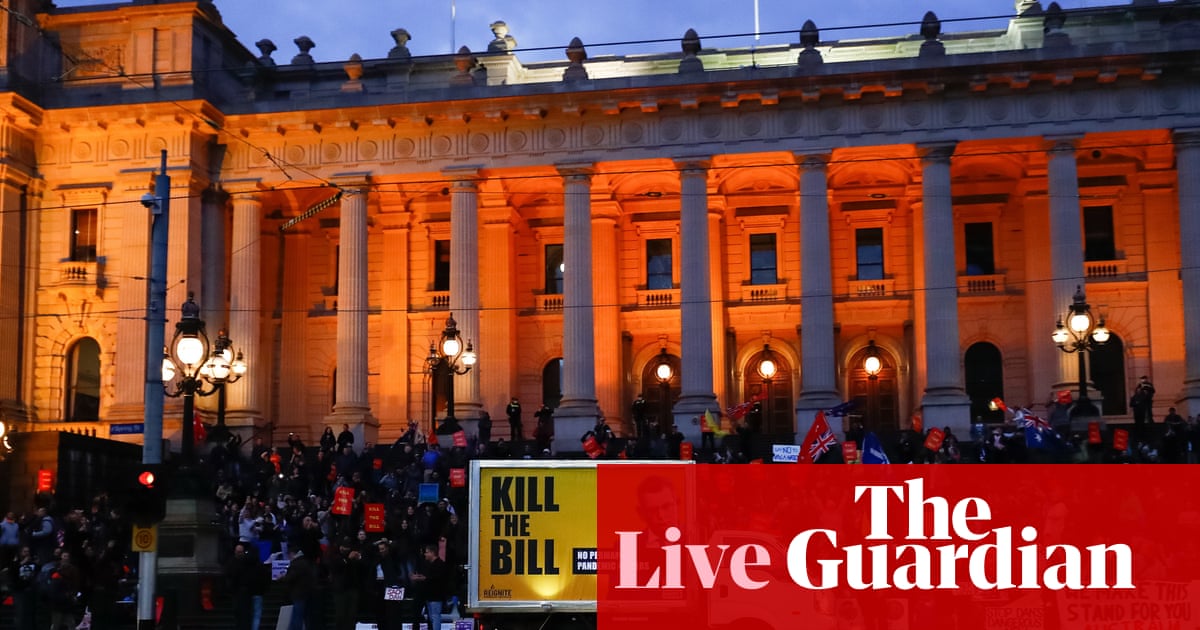 New Zealand has reported 222 new cases of Covid-19 in the community, the highest daily tally since the pandemic began.
The ministry of health said there are 197 new cases in Auckland, 20 in Waikato, 2 in Wairarapa, 2 in Lakes District and 1 in Northland. There are now 5973 cases in the August outbreak.
The ministry reported another death of a person with Covid-19 on Tuesday. The patient, who was in their 70s, was admitted to Auckland City Hospital on 11 November and subsequently tested positive for the virus.
Our thoughts are with the patient's whānau [family] and friends at this deeply sad time. We would also like to acknowledge the team at Auckland City Hospital and all health care workers for their continued hard work and dedication.
There are 91 people in hospital, including 7 in intensive care. Of today's cases, 87 are yet to be epidemiologically linked to the outbreak, bringing the total of unlinked cases in the past fortnight to 866.
To date, 90% of the eligible population over 12 years old have had at least one dose of the Pfizer vaccine, and 81 percent are fully innoculated.
At the Senate's Covid-19 committee, experts from the Murdoch Children's Research Institute have revealed the impact of coronavirus on children and current thinking on vaccines.
Prof Andrew Steer said evidence in Australia and internationally suggests about 0.7% of children who contract Covid-19 require admission to hospital and 0.07% require intensive care.
From 30 August to 10 October in Australia there were 79,000 positive cases, of whom 21,000 were kids (26%). Some 636 children were admitted to hospital, 3% of the 21,000. There were no deaths.
Steer said in Australia there are higher rates of hospitalisation because in some jurisdictions, especially NSW, they are being admitted for social reasons – because their parents are unwell – and the children are admitted "with that rather than for Covid".
Steer said it was "pleasing to see" that Pfizer results for the under 12 show that it is an effective vaccine and there is "every reason to think it will be safe" but there is still reason for caution because there is "not enough information about risks".
He noted there were some cases of *mild* myocarditis (inflammation of the heart) – but children have recovered. Still, researchers want to see results from the 400,000 children under 12 who have had Pfizer in the US and Canada.
Prof Sharon Goldfield was asked about the impact of lockdown on children and said there was some evidence of more frequent suicidal and self-harm ideation and presentations to the emergency department, especially at the end of 2020 and beginning of 2021 when Victoria was "in and out of lockdown".