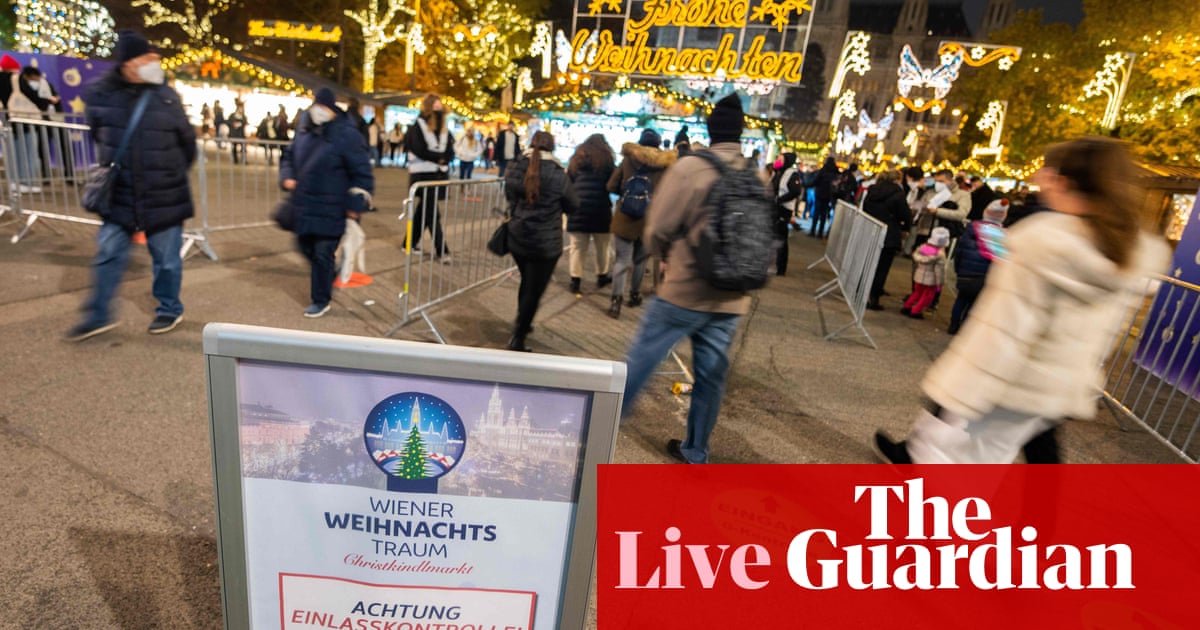 Classrooms across the Philippines are filling up with students again for the first time in nearly 2 years.
Children have been allowed back for face-to-face learning from Monday as the country begins its pilot implementation of limited in-person classes.
This makes the Philippines one of the the last countries in the world to return to in-person classes after Venezuela reopened schools in late October.
President Rodrigo Duterte initially approved 120 basic education schools for the dry run, with 20 private schools scheduled to begin their limited in-person classes on 22 November, local publication ABS-CBN reported.
Students are checked for their body temperature, required to fill out a health declaration form, proceed to hand washing stations and sit in chairs with installed plastic barriers inside classrooms. During recess time, students are given meals that they eat on their respective seats. They were not allowed to leave their seats unless they needed to go to the restroom.
In September, the United Nations children's agency UNICEF urged education authorities to reopen schools as soon as possible in countries where millions of students were still not allowed to return to classrooms 18 months into the Covid-19 pandemic.
Hello and welcome back to our Covid blog this Monday as we start the week.
I'm Samantha Lock and I'll be with you to deliver all the latest headlines.
As Europe battles its fourth and fifth wave of the virus, Austria is the first nation in the region to place millions of people not fully vaccinated against coronavirus in lockdown as of Monday.
The drastic move is part of an effort to deal with a surge in infections, the country's chancellor has said while describing the nation's vaccination rate as "shamefully low".
Anti-vaccination demonstrators protested against the annoucement at the Ballhausplatz in the capital of Vienna on Sunday.
Meanwhile, Israel will go ahead with a vaccination drive for children aged 5 to 11 against Covid-19.
The decision, announced by the health ministry on Sunday, followed approval by an expert panel last week after the US Food and Drug Administration granted emergency use of Pfizer's and BioNTech's vaccine for the age group at a 10-microgram dose.
Britain expected to extend Covid booster programme to under 50s.
Brazil reports lowest end of week Covid death toll in over a year.
Egypt's national research body said on Sunday that it will start clinical trials for a domestically made coronavirus vaccine.
UK firm to trial T-cell Covid vaccine that could give longer immunity against Covid-19. An Oxfordshire-based company Emergex will soon start clinical trials of a second-generation vaccine against Covid-19, an easy-to-administer skin patch that uses T-cells to kill infected cells and could offer longer-lasting immunity than current vaccines.
UK officials have compiled a 'Covid exit strategy' from April called Operation Rampdown, leaked documents reveal. Under the plan, the government could wind down testing and people would no longer be forced to isolate if they are ill from April, leaked documents reveal.
Three snow leopards died of complications from Covid-19 at the Lincoln children's zoo in Nebraska.
Germany to return to work from home amid rising infections. The measure is being reintroduced under draft legislation seen by AFP on Sunday, after the home working restriction was lifted at the beginning of July.
In the UK more than two million people received their Covid-19 booster in the past week, with health officials describing the numbers as record-breaking. NHS England said 2.1 million boosters were delivered between November 6-12, an increase on the 1.7 million boosters given out during the previous seven days.
China donated 500,000 doses of Covid-19 vaccine on Sunday to Syria, which has one of the world's lowest inoculation rates and what the UN called an alarming rise in cases.
Japan's economy has shrunk much faster than expected as supply shortages hit and global production bottlenecks pose increasing risks to the export-reliant nation.
Outcry in China after Covid health workers kill a pet dog while owner was in quarantine.
China reported 52 new confirmed coronavirus cases for 14 November compared with 89 a day earlier, its health authority said on Monday. There were no new deaths, leaving the death toll unchanged at 4,636.