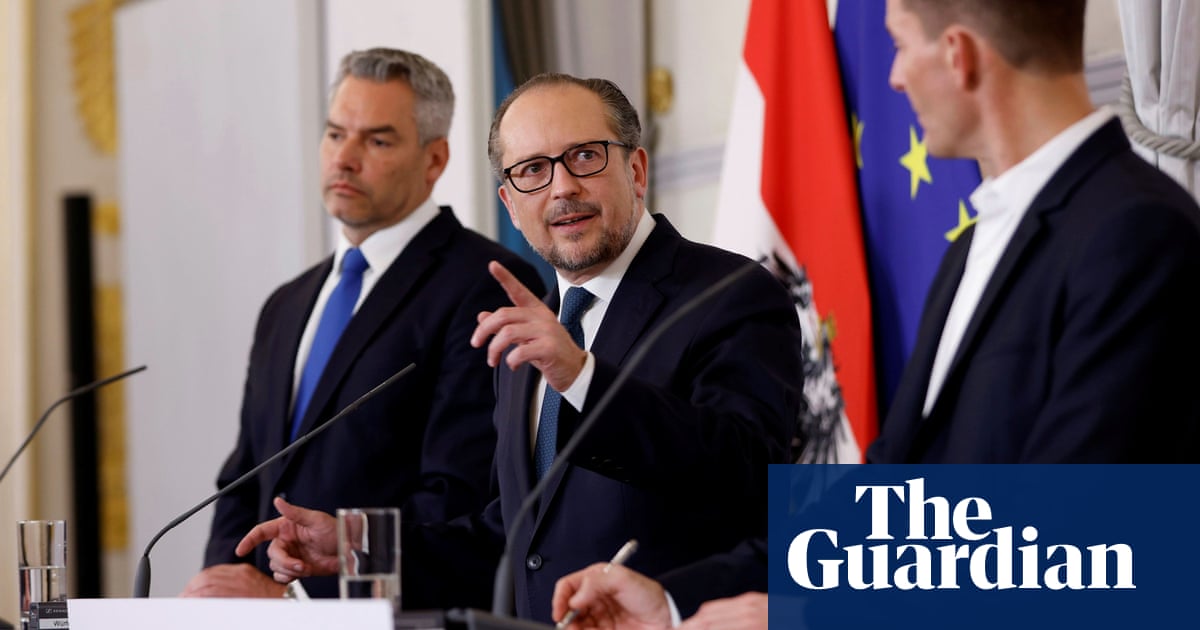 Austria will place millions of people not fully vaccinated against the coronavirus on lockdown as of Monday in an effort to deal with a surge in infections, the country's chancellor has said.
"We must raise the vaccination rate. It is shamefully low," Alexander Schallenberg told a news conference on Sunday, announcing the measure after a video call with the governors of Austria's nine provinces. Approximately 65% of the population is fully vaccinated against Covid-19, one of the lowest rates in western Europe.
Meanwhile, Dutch police arrested 15 people in a town in the north of the Netherlands late on Saturday during clashes with demonstrators who were protesting against a new partial lockdown.
Police said that hundreds of people had gathered at a square in the centre of Leeuwarden to protest against the new rules, under which bars and restaurants must close at 8pm.
On Friday, the Dutch prime minister, Mark Rutte, announced at least three weeks of lockdown measures targeting restaurants, shops and sporting events to curb a record spike in coronavirus infections.
Reuters and AFP contributed to this report