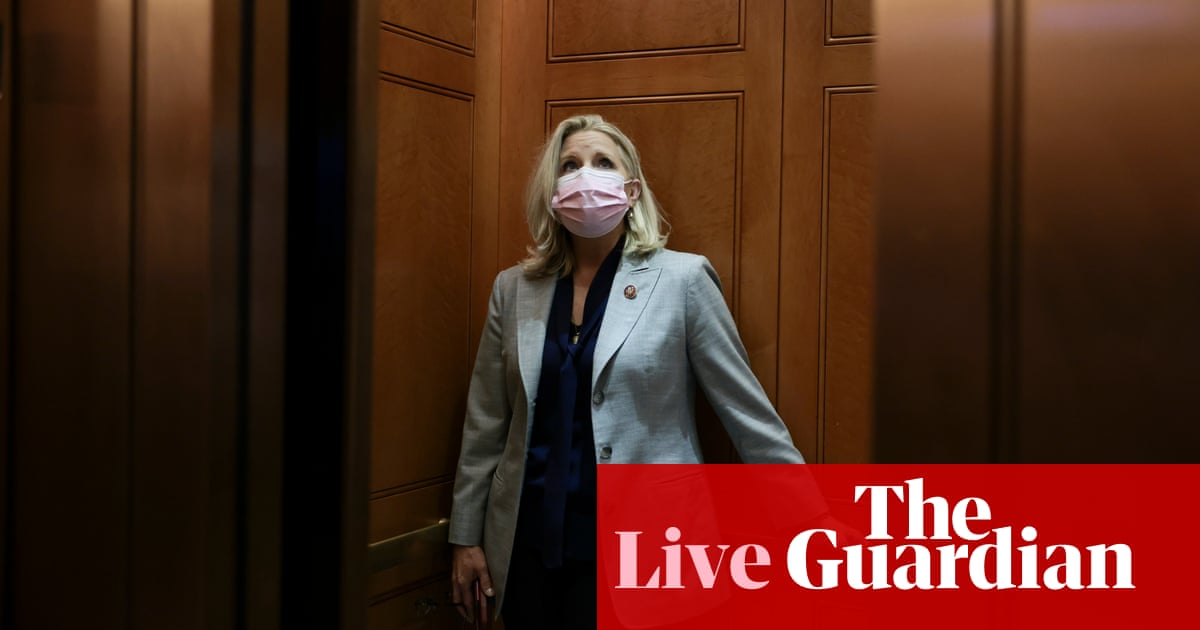 The Social Security Administration announced on Wednesday that as many as 70 million Americans will soon receive a nearly 6% increase in their benefit checks, the largest cost-of-living adjustment for retirees in decades.
The 5.9% boost is in response to a spike in inflation caused by supply chain bottlenecks, rising prices, worker shortages and other economic consequences of the coronavirus pandemic.
According to the agency, its more than 64 million Social Security beneficiaries will receive bigger checks beginning in January 2022, while increased payments to approximately 8 million recipients of Supplemental Security Income will begin on 30 December 30. Some Americans receive both benefits.
"Some other adjustments that take effect in January of each year are based on the increase in average wages. Based on that increase, the maximum amount of earnings subject to the Social Security tax (taxable maximum) will increase to $147,000 from $142,800," the Social Security Administration announced Wednesday.
Border-state lawmakers hailed the administration's decision to open land borders.
"Today's long-overdue announcement is fantastic news for Mainers who have deeply missed having their Canadian relatives at holiday celebrations, family functions, and other milestone events," said Senator Susan Collins, a Republican of Maine.
"Finally, the New York-Canadian border will be open again to vaccinated travelers from both nations," said Senator Kirsten Gillibrand, a Democrat of New York. "The northern border is an indispensable economic partnership and ties our two nations together and I have repeatedly urged the Biden administration to enact this common sense policy now that 78% of Canadians over the age of 12 are vaccinated. This reopening will be welcome news to countless businesses, medical providers, families, and loved ones that depend on travel across the northern border."
The US will reopen its land borders to nonessential travel in November, ending a 19-month freeze due to the Covid-19 pandemic as the country moves to require all international visitors to be vaccinated against the coronavirus.
Vehicle, rail and ferry travel between the US and Canada and Mexico has been largely restricted to essential travel, such as trade, since the earliest days of the pandemic.
Hello and welcome to our live coverage of all things politics.
Late Tuesday, the House gave final approval to a bill that temporarily raises the government's borrowing limit. The move avoids the risk of a "catastrophic" debt default – at least until early December.
The administration also announced that it will lift travel restrictions at the borders with Canada and Mexico starting in November for fully vaccinated travelers.
Today, Joe Biden will sign into law an act "to designate the September 11th National Memorial Trail Route" at 11.15am. The US president will then meet with senior officials and stakeholders to discuss collective efforts to address global transportation supply chain bottlenecks before delivering remarks on the subject.
The White House announced on Wednesday that three of the largest US goods carriers – Walmart, FedEx and UPS – will expand the hours of their operations during the holiday season to try to ease supply chain bottlenecks around the world, a senior administration official told reporters.
The Port of Los Angeles and the Port of Long Beach will also move to 24/7 operations as a step toward helping ease the shipping backlog.
Here's what else we're watching today:
The White House Coronavirus task force will hold a public briefing at 11am and White House Press Secretary Jen Psaki will brief reporters at 1pm.
The first lady, Jill Biden, will visit Chicago and Allentown, Pennsylvania for conversations with Hispanic Americans.
Terry McAuliffe, the Democratic candidate for governor of Virginia, is casting an early ballot this morning in northern Virginia.
And, just days after runners from around the world competed in the Boston Marathon, the supreme court will hear oral argument in the case of Dzhokhar Tsarnaev, who was convicted and sentenced to death for his role in the terrorist bombing of the race in 2013 that killed three people and injured hundreds more. The justices will consider whether to reimpose the death sentence for Tsarnaev after a federal appeals court voided it.
Congress is on recess this week, as Democrats scramble to reach an agreement on the president's Build Back Better agenda. However, the House Veterans' Affairs Committee is holding a hearing on the recruitment of veterans to violent extremist groups at 10am.