Perrottet has been asked what he thinks of headlines declaring that it's "party time" in NSW, and if he thinks people should temper their enthusiasm.
Really, I think so. We want to make sure that we don't go backward.

There are obviously rules still in place as we stage the opening up. People need to be patient as well because there will be challenges as we go through this period. But there are a number of restrictions still in place. Vaccination has been key to us being able to open up.

There's obviously a lot of excitement but it certainly has to be tempered by making sure that we continue to look out for each other. That's been our success in the past. Everybody making enormous efforts to get vaccinated.

We get 90% first dose on Saturday. That's been incredibly pleasing and if we can keep that momentum going through this period, we'll be able to open up as quickly as possible. But importantly, as safely as we can.
It's all happening right now, with the new NSW premier, Dominic Perrottet speaking to ABC News Breakfast about his state opening up, and has been asked his he is nervous.
Oh, excited. I think that it's a big day for our state after a long 100 days of lockdown …

There are going to be challenges as we move through this as the first state in the nation that's going down a path where those coming out to visit pubs and restaurants and cafes need to be double vaccinated. That will have its challenges along the way.

But I think if everyone treats it and each other with respect and kindness during this period, we're going to open up safely.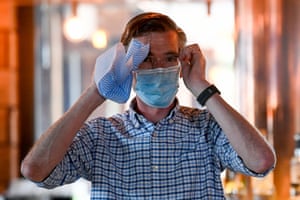 Federal health minister Greg Hunt is out and about this morning to do a tiny bit of a victory lap as NSW opens up.
On ABC radio now, he says that lockdowns and stay-at-home orders will increasingly be consigned to history as we move forward with the vaccine rollout.
These will be decreasingly relevant as we [go along] …

A friend said to me from Sydney yesterday, 'What am I looking forward to this week, being able to go and see my mum. Take her to a cafe, later on in the week go bowling.' That's his thing, you know, it's people being able to live their lives, and so we know that this disease is moving from a pandemic to being what's called endemic, meaning, meaning of the global environment, but high vaccination rates.

And we've now passed the US. We've passed Israel, we've passed new EU over the weekend, Germany and the OECD. And so Australians are really stepping forward more.
Good morning everyone it's Matilda Boseley here, ready to dive into the week of news.
Obviously, the biggest story today is the reopening of greater Sydney. After 106 days, almost 63,000 Covid-19 cases and 431 deaths, stay-at-home orders were lifted across NSW this morning. This comes after the state reached its milestone of 70% of the over-16 population fully vaccinated earlier last week.
Gyms, cafes, restaurants, pools, shops, hairdressers and beauticians can now reopen, people can have 10 people over to their home, gather in groups of 30 people outdoors in public, and travel more than 5km from their home. But these new freedoms are only available to the fully vaccinated and those who have a medical exemption.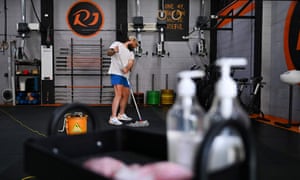 However, unions are concerned that staff members tasked with checking people's vaccination status at the door may be in the firing line for abuse and mistreatment.
The United Workers Union is calling for clearer, binding rules for bosses to protect staff as well as penalties for non-compliance.
NSW on Saturday reached 90.3% first-dose vaccination coverage for the eligible population, while 73.5% of the adult population are now fully jabbed.
On the final day of the lockdown on Sunday, the state reported 477 new local Covid-19 cases and six deaths.
Meanwhile, in Victoria, 15 regional venues are participating in a "vaccinated economy" trail, whereby they can increase the number of patrons available in the facility providing all can prove they are fully vaccinated.
There are also plans for double-vaccinated Victorians to attend the Melbourne Cup and live music events within weeks when the state hits an 80% double dose vaccination for over 16's. This is expected around November 5.
With that, why don't we jump right into the ("freedom") day?